Introduction: Mother's Day Keto Gifts
Mother's Day is just around the corner, and it's the perfect time to show appreciation for all the hard work and loves that moms give. One way to do that is by giving them thoughtful gifts that they will love. There are many classic gift ideas, from jewellery to flowers, but have you considered a keto-friendly gift for the mother who loves sweet treats?
The ketogenic diet has recently gained popularity due to its focus on low-carb, high-fat foods. It's a lifestyle change that's not just about weight loss but also about overall health and wellness. With so many people turning to the ketogenic diet, it's no surprise that keto-friendly gifts are becoming more popular. These gifts are not just for those on a diet but for anyone who enjoys delicious treats without added sugars and carbs.
For mothers with a sweet tooth, keto-friendly gifts are a great way to show love and appreciation while being health-conscious. Keto-friendly sweet treats, recipe books, kitchen gadgets, and meal delivery services are all great options that cater to those following the ketogenic diet. Not only are they delicious, but they can also help moms stick to their health goals. So, whether your mom is on the keto diet or just looking for a healthier way to indulge, a keto-friendly gift is a thoughtful and practical way to show how much you care.
Keto-friendly sweet treats
Were you looking for the perfect gift for your mom, who's on a keto diet and has a sweet tooth? Look no further! There are many keto-friendly sweet treats available that your mom will love. Not only are these treats low-carb, but they're also gluten-free, sugar-free, and packed with healthy fats that will satisfy her.
First on the list are Quest Nutrition Peanut Butter Cups. These treats are high in protein and low in carbs, making them a perfect snack for those on the keto diet.
They're also gluten-free, which is excellent for those with gluten sensitivities. Plus, who doesn't love the combination of peanut butter and chocolate?
Next up, the Atkins Endulge Treats. These come in various flavors, including Caramel Nut Chew, Chocolate Coconut Bar, and Peanut Butter Cups.
They're all keto-friendly and perfect for satisfying a sweet tooth without worrying about carbs. Plus, they come in convenient packages that make them easy to grab and go.
If your mom loves chocolate, then the Sea Salt Dark Chocolate Bars by Lily's are a must-try. These bars are stevia-sweetened, gluten-free, and non-GMO, making them a healthier alternative to traditional chocolate bars.
Plus, the sea salt adds a nice touch of flavor that will leave your mom feeling satisfied.
The Keto Wise Fat Bombs in Chocolate Pecan Clusters are an excellent option for those who love crunchy snacks. These clusters are keto-friendly, gluten-free, and packed with healthy fats.
They come in individual packs, making them perfect for on-the-go snacking.
Lastly, we have the SlimFast Low Carb Chocolate Snacks, Keto Friendly for Weight Loss with 0g Added Sugar & 6g Fiber, Caramel Nuts & Chocolate, 14 Count Box (Packaging May Vary).
These snacks are perfect for satisfying your sweet cravings while helping you stay on track with your keto diet.
Looking for a simple way to ensure you're meeting all your nutrient needs on a keto diet? The Best Multivitamin for Keto Diet is a game-changer. This top-rated supplement provides essential vitamins and minerals in one convenient capsule. Check out my review to see why I recommend it for all my keto clients.
Keto recipe books
One of the most significant benefits of using a keto recipe book is its convenience. Instead of scouring the internet for keto-friendly recipes, these books have all the recipes you need in one place. This means you can spend less time searching and more time cooking and enjoying your meals.
Additionally, these recipe books can provide new and exciting ideas for meals you may have yet to consider. It can be easy to fall into a rut with your diet and eat the same things repeatedly. With these books, you can try new recipes and experiment with different flavors and ingredients, keeping your meals fresh and exciting.
So, without further ado, let's look at some of the best keto recipe books on the market.
Keto Meal Prep by FlavCity offers 125+ low-carb recipes that taste good.
The Keto Diet Cookbook for beginners boasts 1800 days of easy-to-make and delicious recipes made with low-carb and nutrient-dense ingredients to maintain weight loss.
The Ultimate Keto Air Fryer Cookbook for Beginners offers 1000 quick and delicious recipes for a high-fat, low-carb lifestyle, perfect for those who love to use their air fryer.
Other great options include The Wholesome Yum Easy Keto Carboholics' Cookbook, which provides 100 low-carb comfort food recipes with 10 ingredients or less.
The Complete Ketogenic Guide for Women Over 50 offers 600 healthy and delicious recipes to eat well daily, lose weight, and regain confidence in your body.
Finally, Keto Diet For Women Over 60 guides learning what happens after you turn 60 and why you should live the keto lifestyle, complete with quick and tasty recipes and a 30-day particular meal plan.
Keto kitchen gadgets
Kitchen gadgets can help make your life easier and your meals more delicious. In this section, we've compiled a list of seven must-have kitchen gadgets for anyone on a keto diet.
First, the DASH DMW001BK Mini Maker makes individual waffles, hash browns, and keto chaffless. With its easy-to-clean, non-stick surfaces, this gadget is a lifesaver for anyone who wants to make quick, delicious, and keto-friendly meals.
Next, the DASH Deluxe Sous Vide Style Egg Bite Maker is an excellent choice for making breakfast sandwiches, healthy snacks, or desserts. This gadget is keto and paleo-friendly, and it comes with silicone molds that make it easy to create the perfect egg bites.
Another essential kitchen gadget for anyone on a keto diet is the Etekcity Food Kitchen Scale. This digital scale is perfect for weighing ingredients, ensuring you use the correct measurements for your keto recipes. Whether you're baking or cooking, this gadget is a must-have.
If you're a fan of eggs, you'll love the Elite Gourmet EGC-007T Rapid Egg Cooker. This gadget can make complex, medium, or soft-boiled eggs, poached eggs, or omelets. It even comes with an alarm and recipe booklet, making it easy to create the perfect egg-based keto meals.
The DASH Sous Vide Style Family Size Egg Bite Maker is an excellent option for a family-sized chance. With this gadget, you can make up to nine servings of breakfast bites, sandwiches, healthy snacks, or desserts. It's also keto and paleo-friendly, so you can feel good about eating.
Suppose you're looking for a blender to help you make delicious and keto-friendly smoothies and shakes. In that case, the Americana EPB399C by Elite Glass Mason Jar Blender is perfect. It comes with a 17oz jar and a 20oz sports bottle, making it easy to blend personal smoothies, crush ice, and mix keto protein.
Finally, the Hamilton Beach 51102V Shakes and Smoothies Personal Blender is another excellent option. With its 14oz size and BPA-free construction, it's perfect for making keto-friendly smoothies and shakes on the go.
If you want something more personal, consider making your mom a delicious keto meal this Mother's Day. Check out our recent blog post, "8 Mouth-Watering Keto Mother's Day Recipes That Will Wow Your Mom," for inspiration. From keto-friendly pancakes to savory quiches, these recipes will make your mom feel loved and appreciated on her special day.
Keto meal delivery services
A meal delivery service can take the guesswork out of meal planning and preparation. Plus, you'll have access to various delicious and nutritious keto-friendly meals to help you stay on track with your diet goals.
One of the best keto meal delivery services for families is HelloFresh. They offer a range of delicious keto-friendly meals that are easy to prepare and perfect for busy families. Their recipes are designed to be simple and quick, perfect for those with a hectic schedule.
Suppose you're looking for fresh, pre-prepared meals for a ketogenic diet. In that case, Snap Kitchen is a great option. Their meals are made fresh daily and delivered to your doorstep. Their menu is diverse and includes a wide variety of keto-friendly possibilities that are both delicious and nutritious.
For those on a budget, Clean Eatz Kitchen is a great option. They offer affordable keto meal delivery services for those trying to eat healthy without breaking the bank. Their meals are made with fresh ingredients and are designed to be both nutritious and delicious.
Finally, The Good Kitchen is a great option if you're gluten-free and following a ketogenic diet. They offer a variety of gluten-free keto meals that are perfect for those with dietary restrictions. Their meals are made with high-quality ingredients designed to be healthy and delicious.
Custom Keto Diet: The Perfect Mother's Day Gift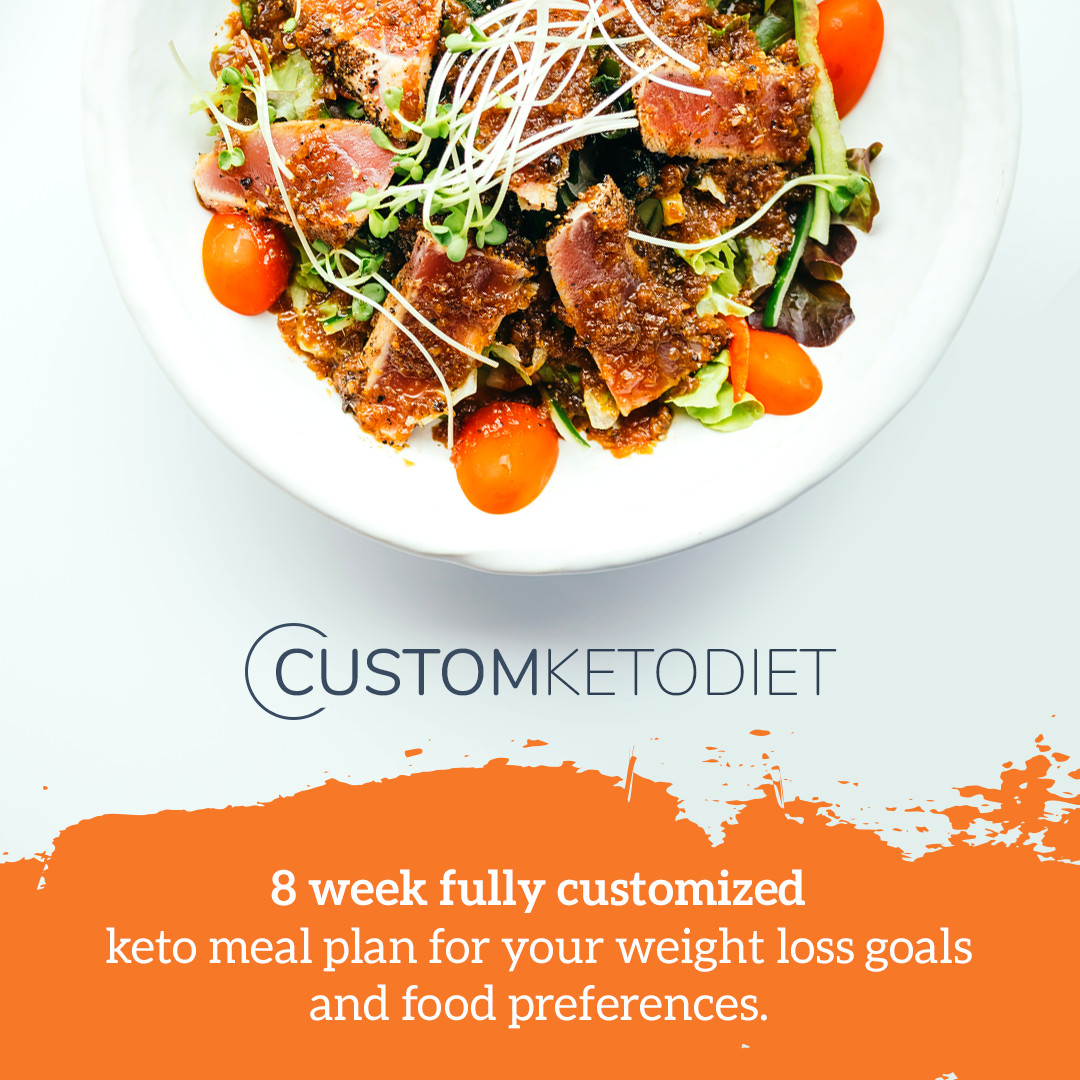 The custom keto diet plan would make an excellent gift for a mom following a keto diet. This plan would be tailored to her individual needs and preferences, considering any dietary restrictions or health concerns she may have.
A custom keto diet plan typically includes a detailed meal plan with recipes specific to the individual's dietary needs and preferences. This could be an excellent gift for a mom who wants to add more variety to her keto diet or is struggling with new meal ideas.
In addition to the meal plan, many custom keto diet plans include educational resources and support, such as access to a registered dietitian or online community. This can be especially helpful for someone new to the keto diet and may have questions or need additional support.
Overall, a custom keto diet plan could be a thoughtful and practical gift for a mom committed to following a keto diet and looking to make the most of her nutritional choices.
Conclusion
In conclusion, keto-friendly gifts are the perfect way to show your love and appreciation for mothers who follow a low-carb lifestyle but still have a sweet tooth. From keto-friendly chocolates to baking mixes, there are many gift options to choose from that will make any mom feel special on Mother's Day.
However, it's important to remember that the best gifts come from the heart. Mother's Day is a time to show appreciation for the love and support of mothers everywhere, and a thoughtful gift is just one way to do that. Whether it's a homemade keto-friendly treat or a simple, heartfelt card, the most important thing is to let your mom know how much she means to you.
So, take some time to think about what would truly make your mom happy this Mother's Day. Whether it's a keto-friendly gift or something else entirely, ensuring it comes from the heart is the most important thing. Show your mom how much you care and make this Mother's Day one she'll never forget.
Latest posts by Joseph Emb
(see all)